Tomorrow, February 7th if everything goes as planned, Jessi will give birth to a baby boy. Though I am excited to have a boy, I'm also afraid. Now I have a man to raise. It's not as if raising a girl to be a good woman is any easier, but it's different and there are certain challenges I would probably have been able to avoid.
Read Full Post »
The Bible tells us that humans bear the image of God. Genesis 1:26-27 states: "Then God said, "Let us make mankind in our image, in our likeness . . . . So God created mankind in his own image, in the image of God he created them; male and female he created them." There are many different ideas about what this means – what is the image of God? The m...
Read Full Post »
| | |
| --- | --- |
| Posted by thethousandmarch on March 18, 2008 at 5:07 PM | |
I've created a new Icon based upon the quintessential white Jesus Icon.

You know this one: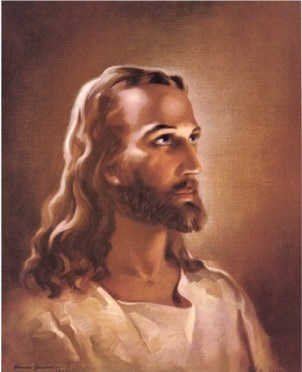 When my mom saw my version, she thought it was ...
Read Full Post »